DISCOVER THE ST. LAWRENCE
Created in 2005 by a federal and provincial government organization, academic and community organization, SLGO is the first integrated ocean observing system in Canada. The vision of the St. Lawrence Global Observatory (SLGO) is to provide the community at large with integrated, quick and timely access to data and information regarding a network of various member organizations in order to best enable the long-term management of the St. Lawrence's overall ecosystem.
GroupJKC was engaged to rebrand the SLGO's identity and digital environment.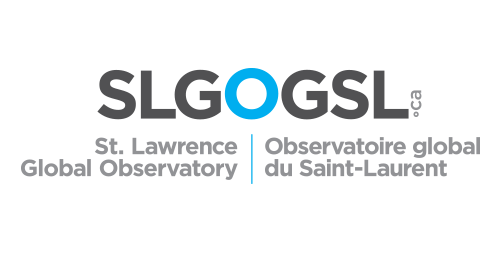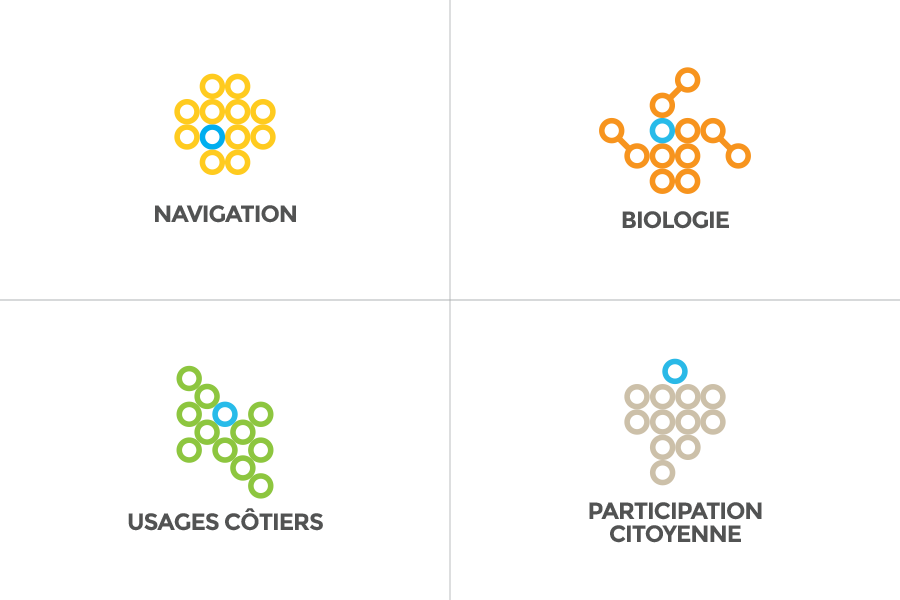 Application Icons
SLGO provides information in four different categories. Navigation, Oceanography, Coastal Uses and Crowdsourcing. GroupJKC developed four distinct recognizable icons by using the letter "O" from the SLGO logo to create shapes that visually reflected the four categories.
Dynamic Grid with Data Points
A significant amount of information regarding the entire St. Lawrence – Great Lakes ecosystem is produced on a continuous basis by various organizations operating within the territory (ministries, research organizations, management organizations, etc.). Our challenge was to reflect this visually. Solution: a data grid with intersecting points that was overlayed on the St. Lawrence river to show the significant impact SLGO has for its stakeholders.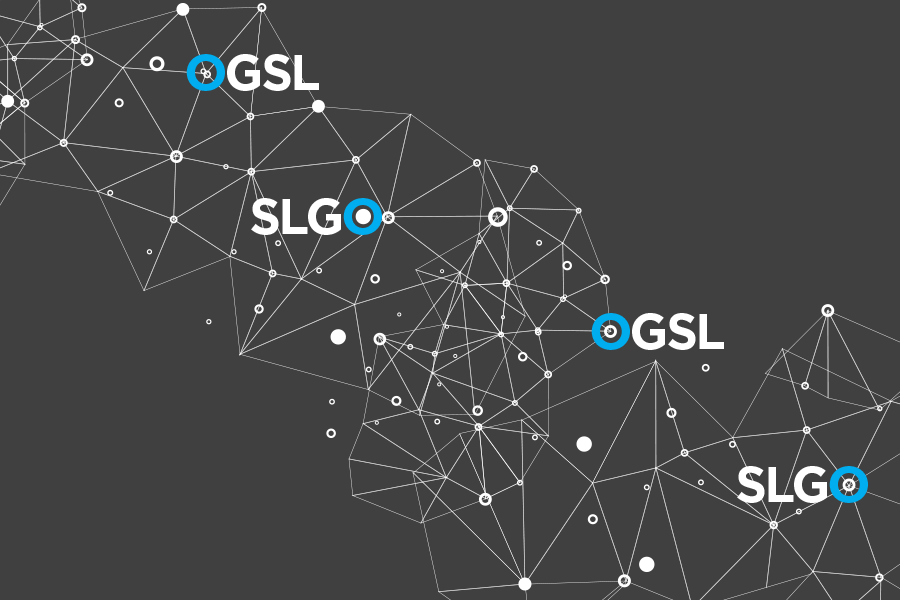 The SLGO website was built in Drupal, with significant menu customization due to a very deep navigational structure. With over 500 pages in both English and French, our primary goal was to create an effective navigation system and a easy to read website for the stakeholders. While at the same time build a Content management System (CMS) that would allow them to make quick updates and additions to the responsive environment.